Effortless and flexible product experiences
Appcues is the best solution for onboarding new users and driving product adoption reliably and without a developer. We're committed to making our product easy to use, so you can design beautiful experiences and target the right audiences—with a few clicks, and no code.
Easy to set up and use without developer support
Design native-looking experiences without HTML or CSS
Advanced features and flexibility in building
Reliable with a 99.995% uptime
Industry-leading resources
Integrations with third-party analytics providers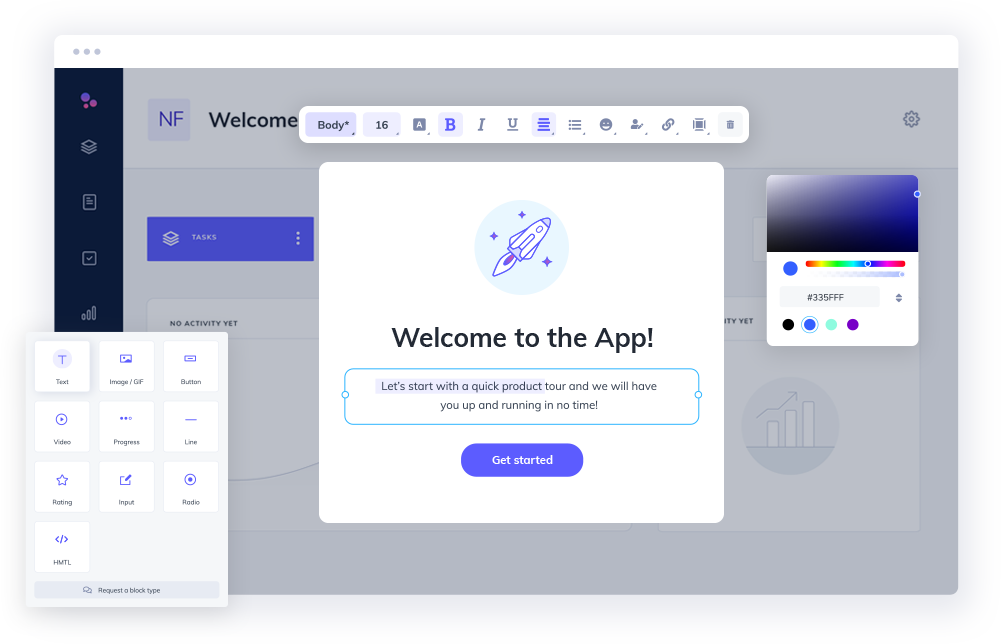 Unlimited free trial access. No credit card required.
Over 1,500+ product-led brands trust Appcues
Based on 181 reviews
4.8/5 on Capterra
Based on 101 reviews
Pendo
Based on 602 reviews
Why choose
Appcues

vs. Pendo?

It's simple. At Appcues, helping you build seamless, targeted in-app experiences is our bread and butter–our specialty. Pendo can't say the same. Starting as an analytics platform and adding some in-app guide functionality, Pendo doesn't offer the same best-in-class product for in-app experiences that Appcues does. If you have a large budget and ample developer resources, Pendo is a good fit for you. But if you want to double down on product-led growth and effortlessly create native-looking experiences without code, you need Appcues.

Industry leader on product-led growth
Consistently rated easier to set up and use
Empowers non-technical users with code-free design and audience targeting
Two-way integrations with your existing analytics solution, CRM, and marketing automation tools
Regular release of new product and feature offerings, including native mobile coming soon
Reliable tool with an established customer-base, brand reputation, and expert industry leadership
Comprehensive support documentation alongside a team of world-class success managers
Pendo
Designed as an all-in-one analytics and in-product messaging tool, rather than best-of-breed in either category
Lengthy and cumbersome implementation
Requires ongoing developer support and coding to fully utilize
Prioritizes support for enterprises with less support for SMBs
Offers deeper analytics and reporting than Appcues, but many customers report manual reporting for in-depth analysis
Confined to Pendo's analytics offerings, rather than integrating with industry-leading, third-party analytics providers like Heap, Mixpanel, and Amplitude
Former Pendo users turned Appcues biggest fans


"In prior organizations, we implemented Pendo to enhance our customer experience and drive our business goals. It was a heavy lift and in the end, we were left both underwhelmed and overwhelmed. The initial implementation, learning curve, and ongoing gaps in data and automation were frustrating, and in the end, slowed us down.

In comparison, Appcues is a breath of fresh air! Appcues provides our customers and teams an easy to use and delightful experience, creative automation options, best-in-class data partners, and the industry knowledge to build a memorable and impactful customer-led growth journey."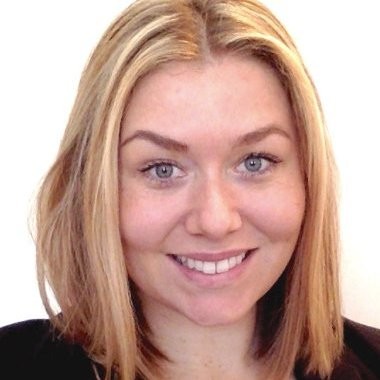 Appcues delivers more–where it matters most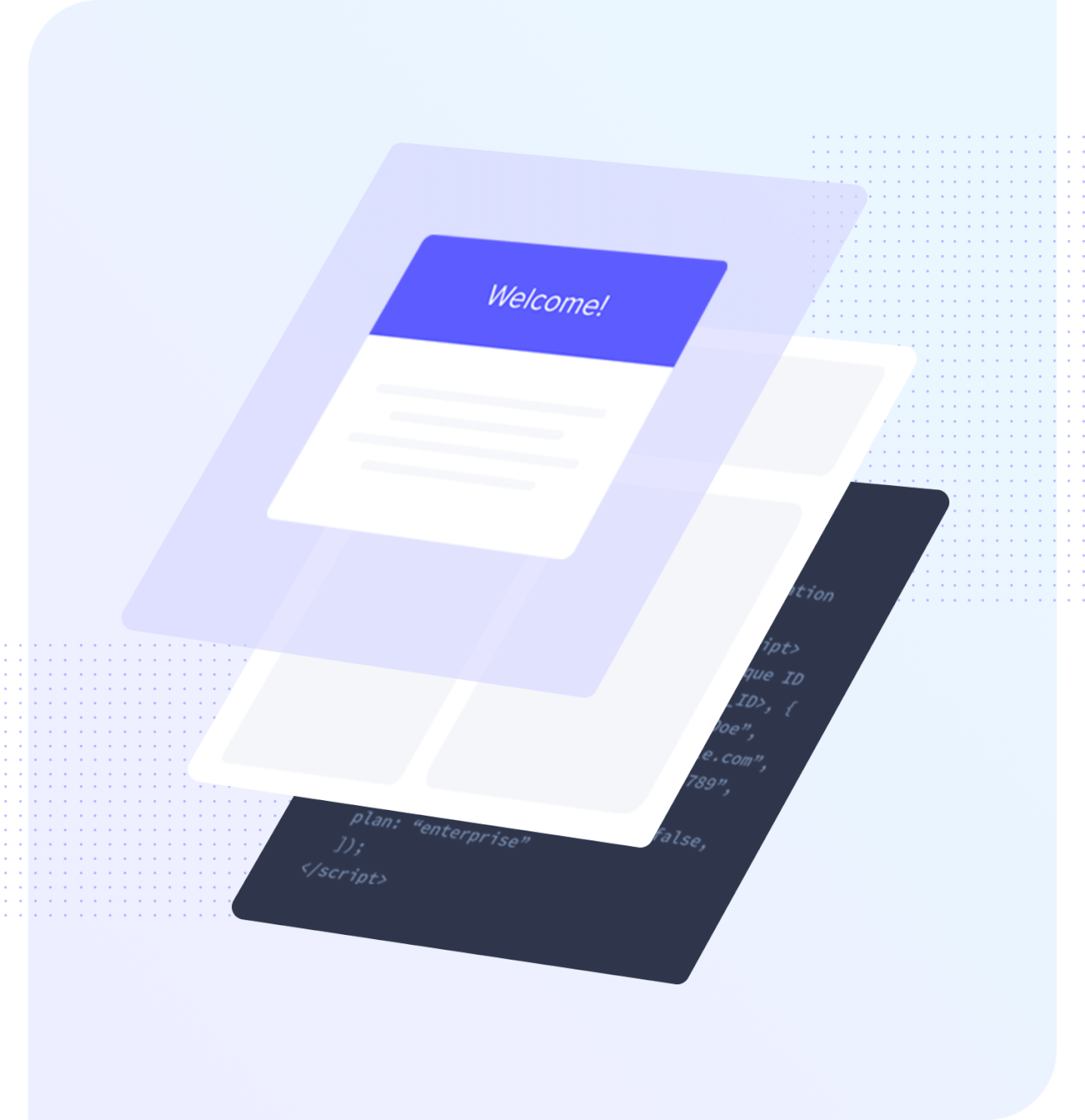 Smooth implementation and setup
Getting started with Appcues isn't a chore. Copy and paste a snippet of JavaScript to your product or integrate via Segment.
Realize value faster with easy setup and launch–no roadblocks or hurdles.
"I like how easy it is to set up new flows. The interface is very user-friendly and the docs are very resourceful, especially for someone who had little experience with this type of software."
"With Appcues, setting up onboarding flows, NPS, and Announcements is very simple. Thanks to the drag-and-drop builder, no code is required, which can really empower non-technical team members to deliver quick value and support the user."
Pendo
"I wish it was a little easier to set up and tag the features without needing help from an engineer."
"A truly awful/confusing UI. It takes 2-3x as long to do anything in this app due to unnecessarily cumbersome interfaces. Secondly, all the custom targeting components are a bit cumbersome for non-developers like myself. Everything is more complicated than it needs to be."
Two way integrations with the important analytics tools in your tech stack.
Real-time integrations with Heap, Mixpanel, and Amplitude for advanced analytics and reporting
"In addition to the onboard analytics, it easily integrates with analytics tools like Amplitude so you can understand and dive deeper into how your users are interacting with whatever you build in Appcues without any additional effort."
Pendo
"The customized report building capability is a bit restrictive and clunky."
"It's not a useful tool for single-view/page applications, analytics are very limited. I didn't get any support or tricks/tips from Customer Success on how to improve this. Therefore, I use Mixpanel for my analytics instead of Pendo."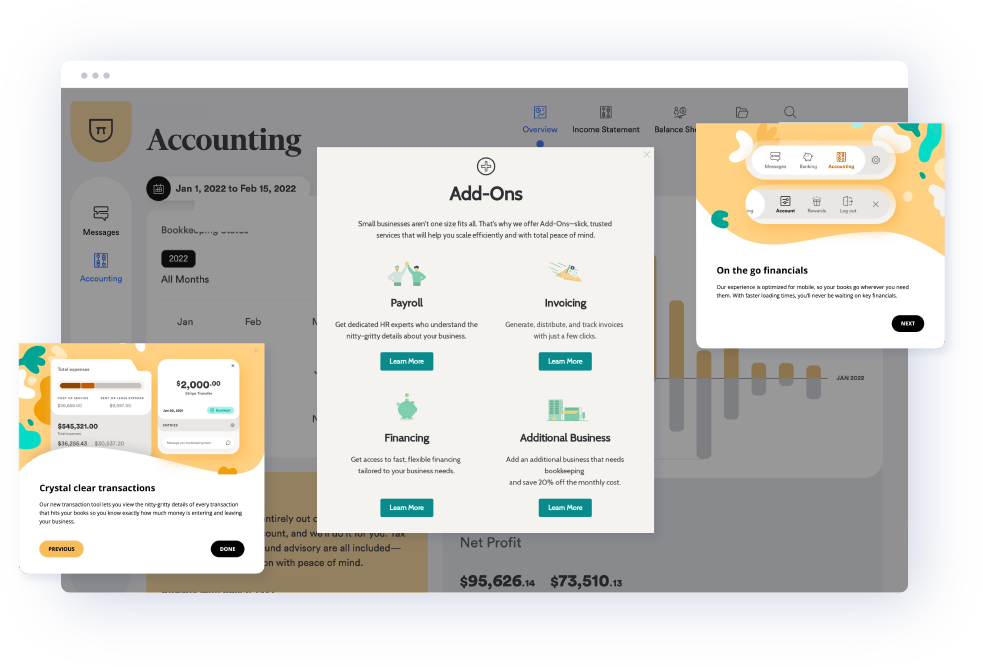 Beautiful product experiences – designed effortlessly without engineering support
Use our drag-and-drop Appcues Builder to design branded, personalized experiences that feel native to your product.
"Appcues is a breeze. From the easy way to install and get ready; to its UI, UX, documentation, customer support, and integrations. Appcues Is very intuitive with a really good visual approach."
Pendo
"I would like more customization options for guides, especially when styling the principles."

"I wish that some of the guides and tooltips were more intuitive to use for non-coders (especially when it comes to activation) - really does require some sort of coding background."
Customer support and expert-crafted resources designed to help you be successful
Our team will create an onboarding program tailored to your organization and a dedicated Onboarding Manager will help you work through a strategic plan with clear milestones and success metrics.
Get the responsive, expert support you need to iterate and experiment quickly—no matter your timezone!
Confidently reach your goals with trusted resources, like our Webinar Series, Product Adoption Academy, PLG playbook, Made with Appcues, and more.
"We also really enjoy the support we get from the customer success team at Appcues. They're some of the best CSMs we've worked with."
"I've learned so much from Appcues' resources & have begun to align our customer groups with their product-led growth wheel."
Pendo
"Pendo support used to be reliable, but ever since we had our CSM taken away, we aren't able to have the most direct or efficient support."

"Identified issues take a long time to get resolved. The support team is responsive but not fast-paced."
Need more flexibility? We make it easy to switch.
Are you a Pendo customer that's ready to build more flexible and customized in-app experiences? Our team makes it easy to transition to Appcues. We will partner with you every step of the way to make sure you and your team are set up for long-term success.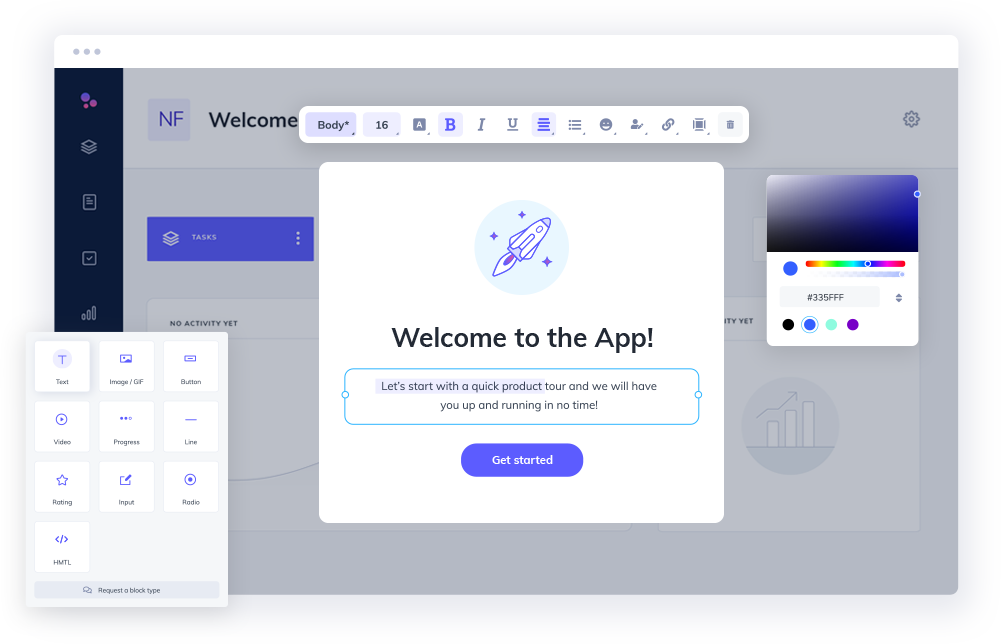 350 million
users reached
1.7 billion
experiences delivered
335 billion
events processed